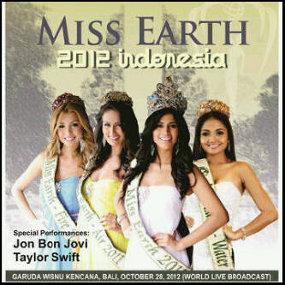 Jakarta – For the first time, Indonesia will host the Miss Earth 2012 beauty pageant to be held in Bali on 28 October. Reportedly, the event will be celebrated Taylor Swift and Bon Jovi.
We confirmed the Public Relations Miss Indonesia Earth Foundation, Adina Edvinari, he confirmed the news. But the certainty of the arrival of the two singers of the world is still waiting for further confirmation.
"Yeah so the plan (to bring Bon Jovi and Taylor Swift). We will not be able to confirm again the month of fasting," said Adina to detikhot, Thursday (07/12/2012).
Adina further revealed, Miss Earth 2012 will be followed by 120 countries. Miss Indonesia Earth Foundation by Miss Earth Foundation Indonesia is currently preparing for the event.
"It's the first time we host the games," he added